Hey, Welcome to the Wonderfully Weirdo World of
Le Puzz
We're Le Puzz and we love jigsaw puzzles! We collect them, we do them with friends and family, we give them away and trade them when we're finished. We especially love collecting vintage puzzles from the 60s, 70s and 80s with an odd sense of humor.
We love old puzzle box illustrations, silly copy, weird jigsaw shapes and of course interesting images. There really isn't anything like that feeling of finishing a puzzle and running your hand over it, then trying to pick it up off the table in one piece.

We started Le Puzz with all of this in mind and set out to create a puzzle experience that we thought was fun and we hope you enjoy as well.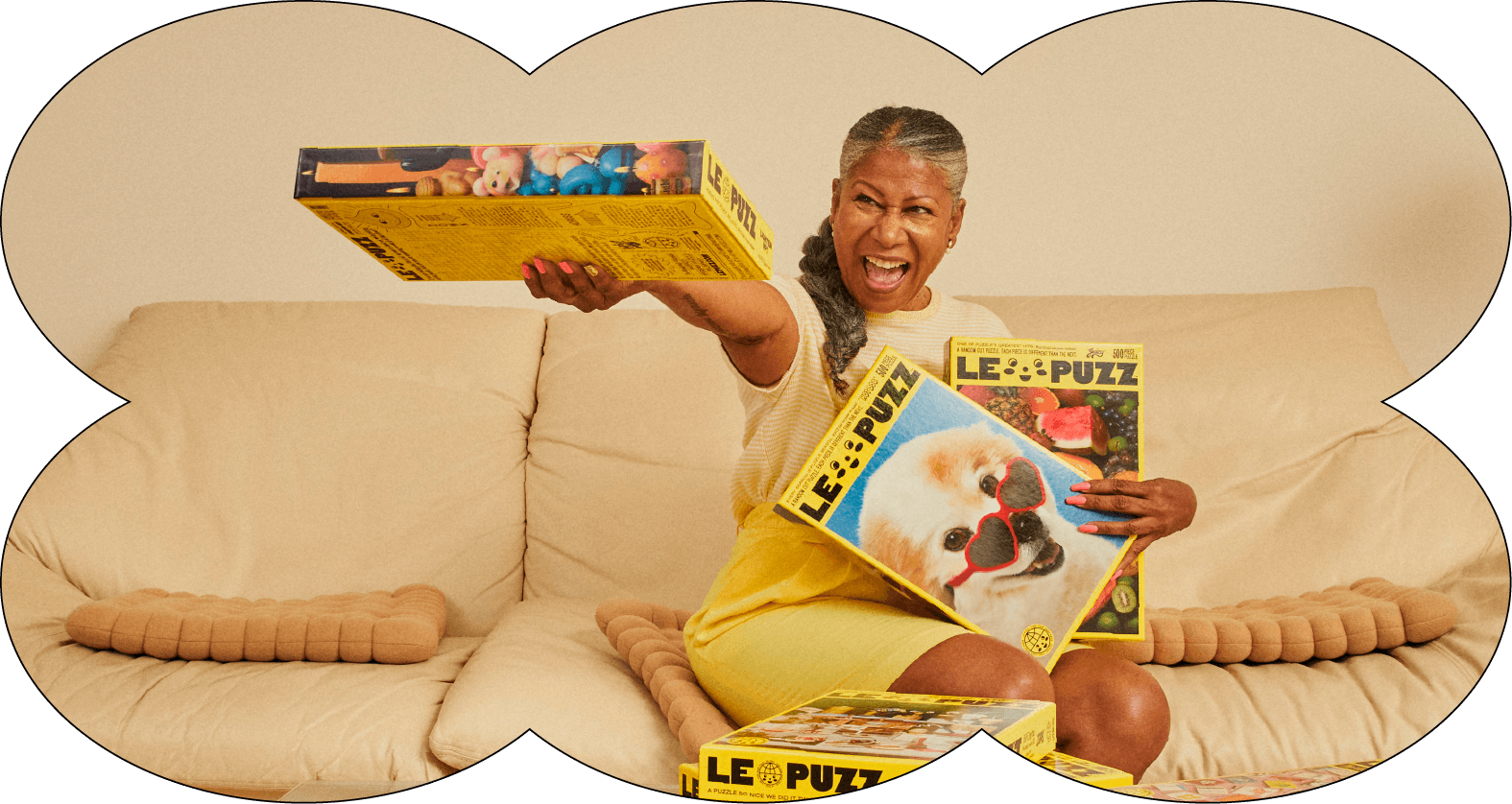 Join us as we get lost, zone out, look for edge pieces, meditate, laugh, focus and hopefully find our inner piece.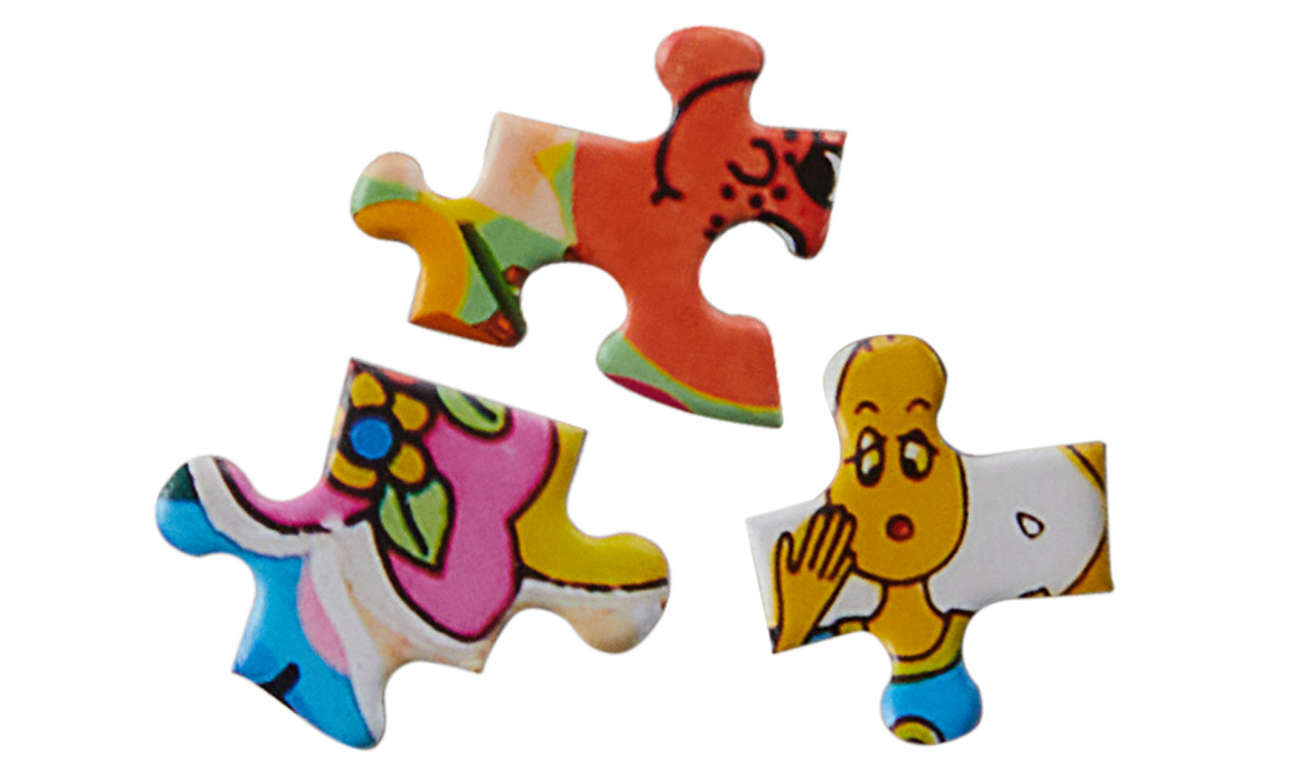 What Are
"Random-cut" pieces?
Most puzzles are either ribbon cut or random cut. A ribbon-cut puzzle is cut in a fairly even grid with a few different piece shapes. Random cut puzzles look like a tangle of vines with pieces darting off in all directions.

We enjoy a challenge and we wanted to make sure that each of our puzzle pieces were truly unique shapes.
Earth-Friendly
Another thing we love about puzzles is that they are mostly paper product. We try to limit the amount of plastic that we use in both the production and distribution of each puzzle. We use FSC-approved paper sources for our puzzles which means all of the paper we use comes from sustainable forests. We have also provided a resealable bag that can be used again and again.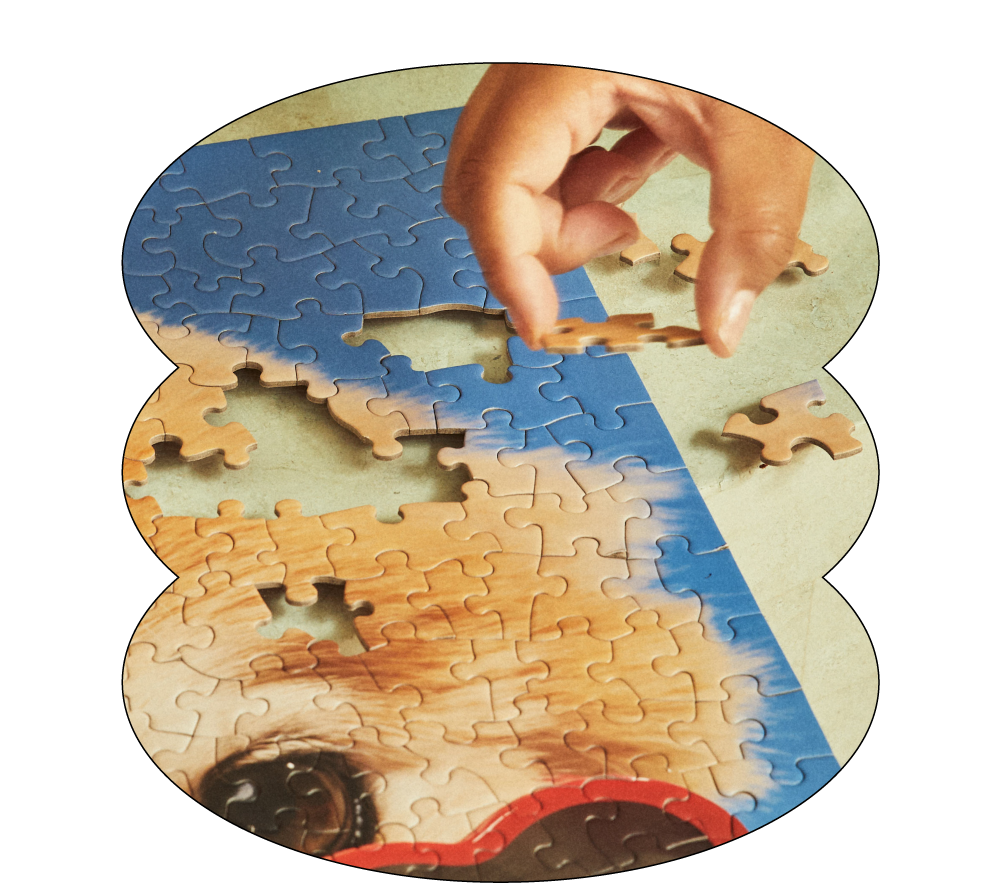 "EXTRA-THICK" PIECES
There is nothing more frustrating than a thin, flimsy puzzle that won't stay together while you're working on it. Together with our manufacturer, we developed an extra thick 500 piece puzzle that is reminiscent of some of our favorite vintage puzzle finds.

The pieces fit snug and (although we can't guarantee it) we hope that you will be able to pick up the puzzle in one piece once it is completed, making it easy to transport or flip over and frame. We hope to bring this level of thickness to our 1000 piece puzzles soon.

Giving Back
For every puzzle that we sell through our website Le Puzz will donate $1 to the Boys & Girls Club of America.
Who We Are
We're Alistair Matthews and Michael Hunter, just two silly friends trying to make something fun.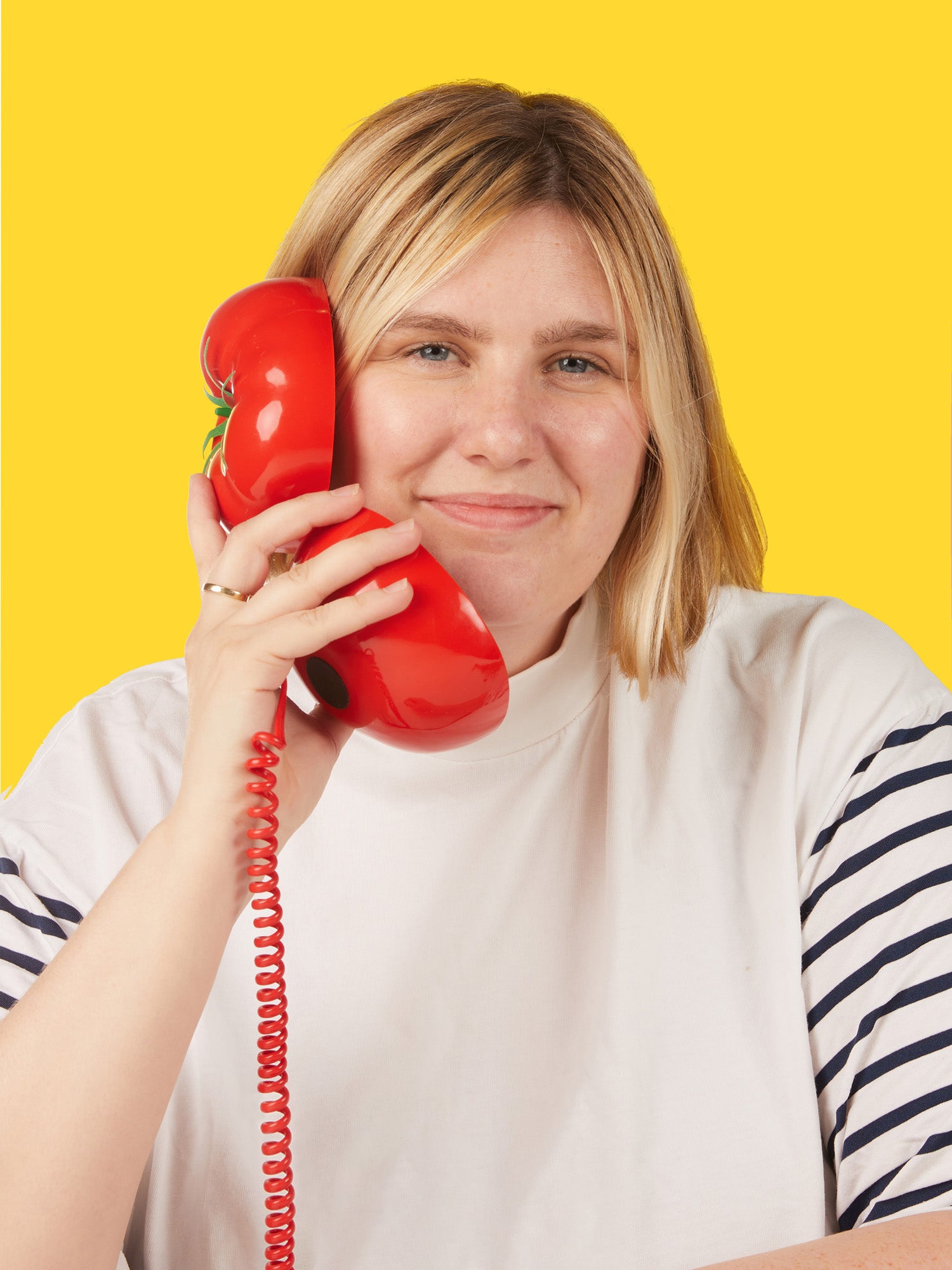 Alistair likes to collect tiny objects, has a cat named Scotty and takes beautiful photos.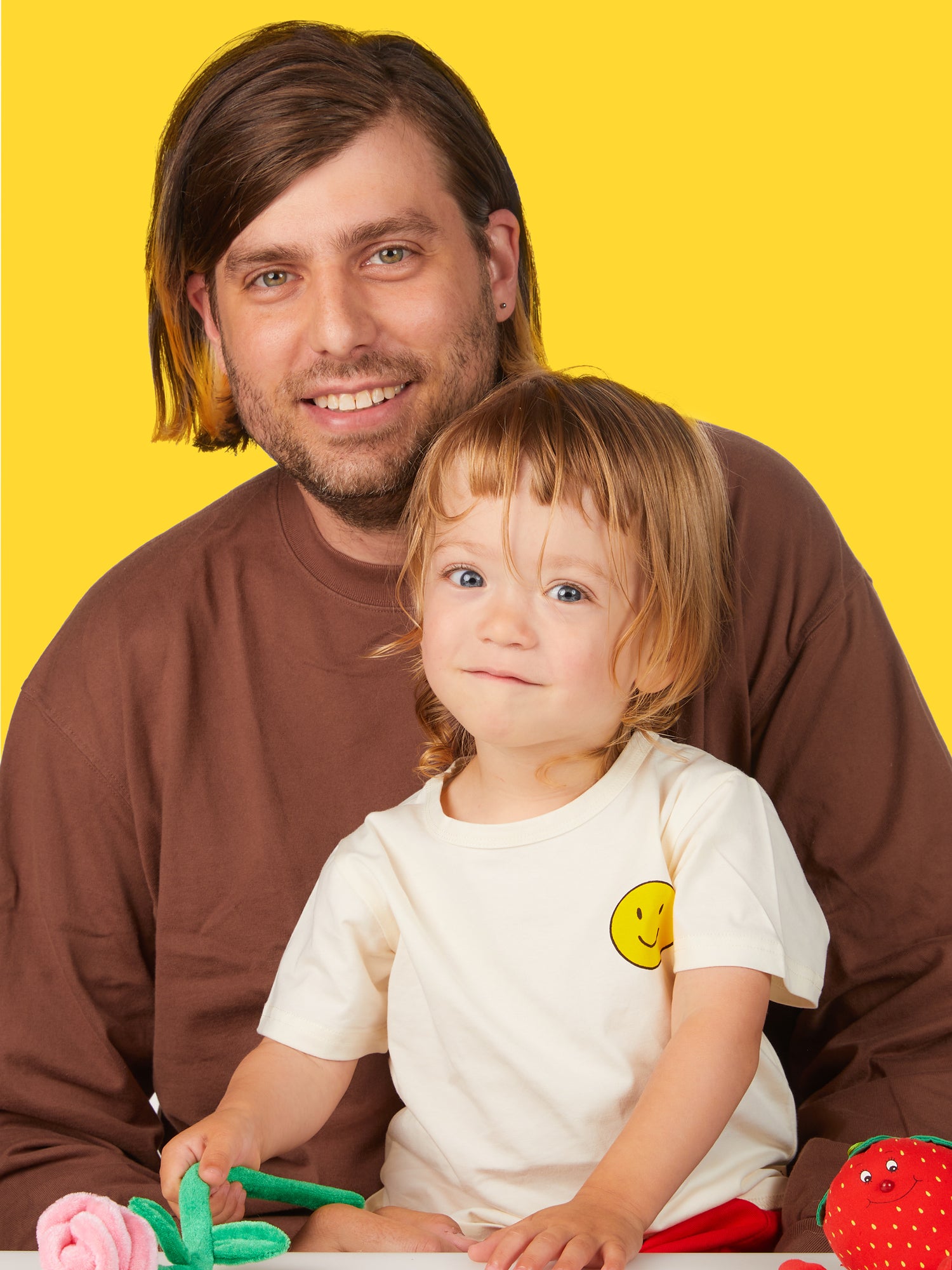 Michael is a dad that likes dad jokes, writes copy and sometimes paints paintings.
Together we love puzzles and thought it would be fun to try and make our own incorporating a bunch of things we love the most about jigsaw puzzles.

Feel free to find us on social media, and say hello!
We would like to thank our friends at Little Troop and Ops Shop for helping us get off the ground — Noemie, Jeremy and Lisa we could not have done this without you.
We hope you love Le Puzz as much as we do!