The Making Of 'Kindness Is Contagious'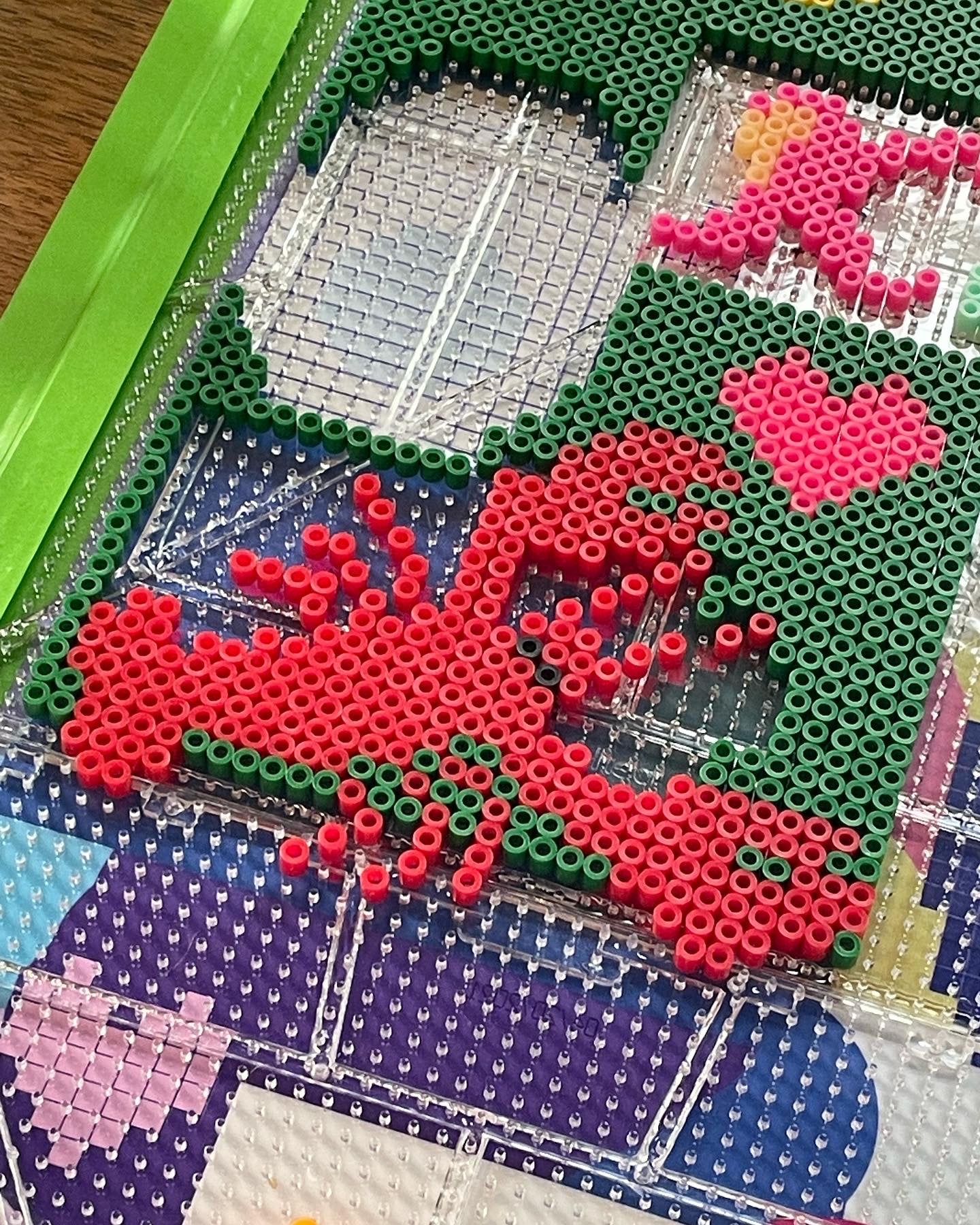 Our newest release, Kindness Is Contagious is a colorful collage of 14,000 perler beads. After a first failed attempt we started from scratch and rebuilt the entire thing. We designed this image in-house to feature objects and scenes that bring us joy (including a lobster). We lovingly placed each bead ourselves in our studio to bring you this DIY masterpiece. So now all you have to do is gather up a few close friends, give em a big ole hug and do a puzzle together! Pass the Peace!
Above: Please remember while doing this puzzle that kindness is indeed, contagious.
Above: iPhone process pics!
In true Le Puzz fashion we decided to go all out and make the design and puzzle at a 1:1 scale
Kindness Is Contagious
We knew we wanted to make a puzzle out of perler beads because of their colorful and fun nature we also thought the circular patterns they create would make for a challenging but gorgeous design. In true Le Puzz fashion we decided to go all out and make the design and puzzle at a 1:1 scale, meaning the beads in the finished puzzle are the same size as the beads in real life. This meant that we needed to create a design that was 18"x 25" which (we won't lie) was quite an undertaking.
Our first attempt was so cute but we did not photograph it before accidentally destroying it with a hot iron! Very cool!
Our second attempt and the final image you see took us approximately 12 hours and 14,000 beads to create.
Once the beads were all in place we made sure to take a photo before putting an iron on anything. We used four irons (one in each hand) and began to melt the beads. Unfortunately, the design completely fell apart! We were able to salvage some of it for fun but as a whole the creation is missing bits and bobs here and there. That's ok tho! Kindness lives on in our hearts and minds and we can how share it with you!