Le Puzz Inspiration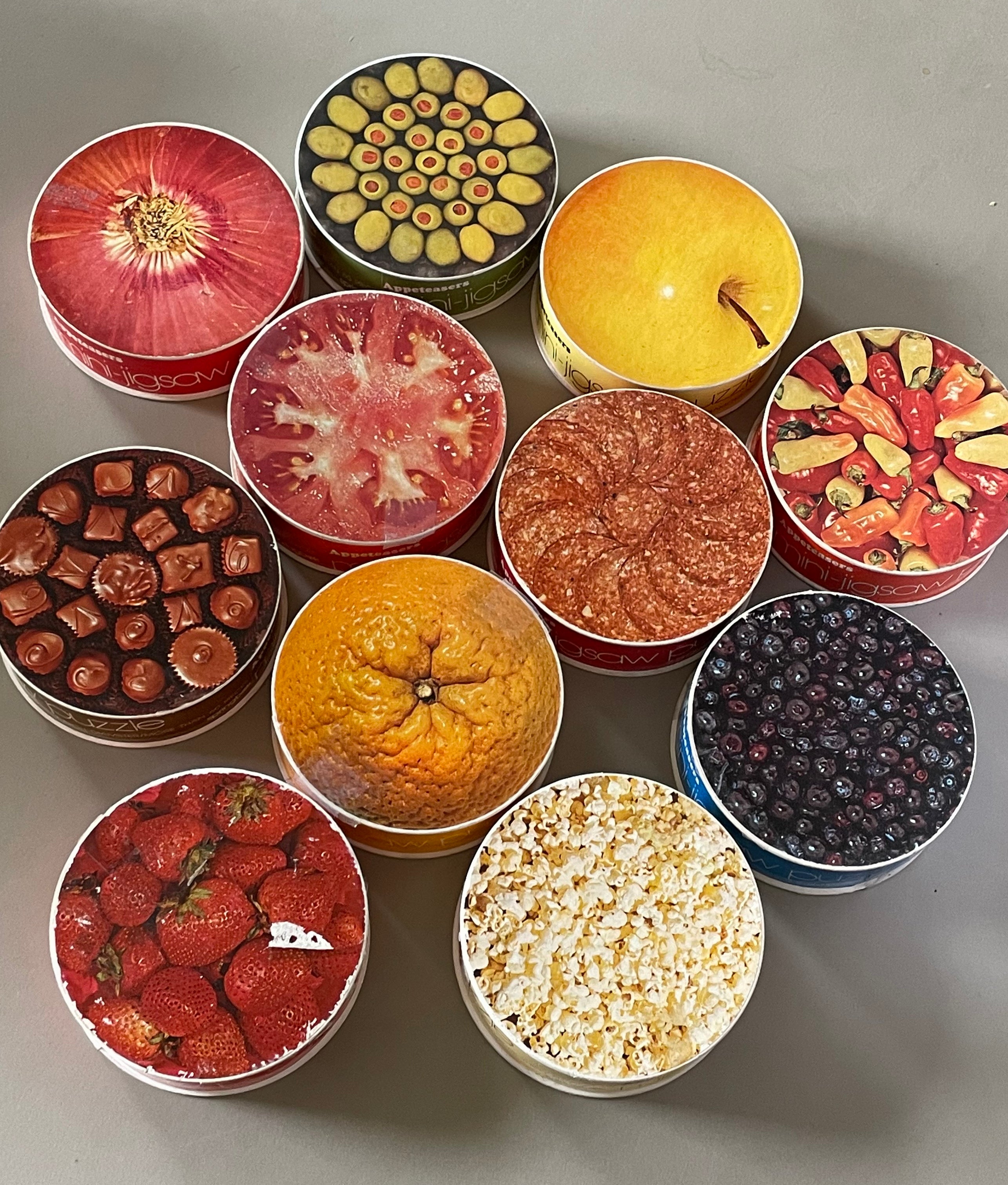 Have you ever searched for vintage puzzles on eBay? If so, you know about the treasure trove of inspiring vintage puzzles from the 60s, 70s and 80s. Things like animals dressed up like humans, a smorgasbord of cakes, a seemingly haunted collection of teddy bears - just to name a few.
Above: Just part of our archive of vintage puzzles!
Above: There are endless amazing vintage puzzles to discover
We don't know when it happened but somewhere along the line puzzle companies stopped taking funny risks and everything turned into a homogenous aesthetic. Here at Le Puzz we're determined to bring back those freaky and fun motifs and breath a new life back into those things we love and miss so much from vintage puzzles.