Introducing Gemini Pieces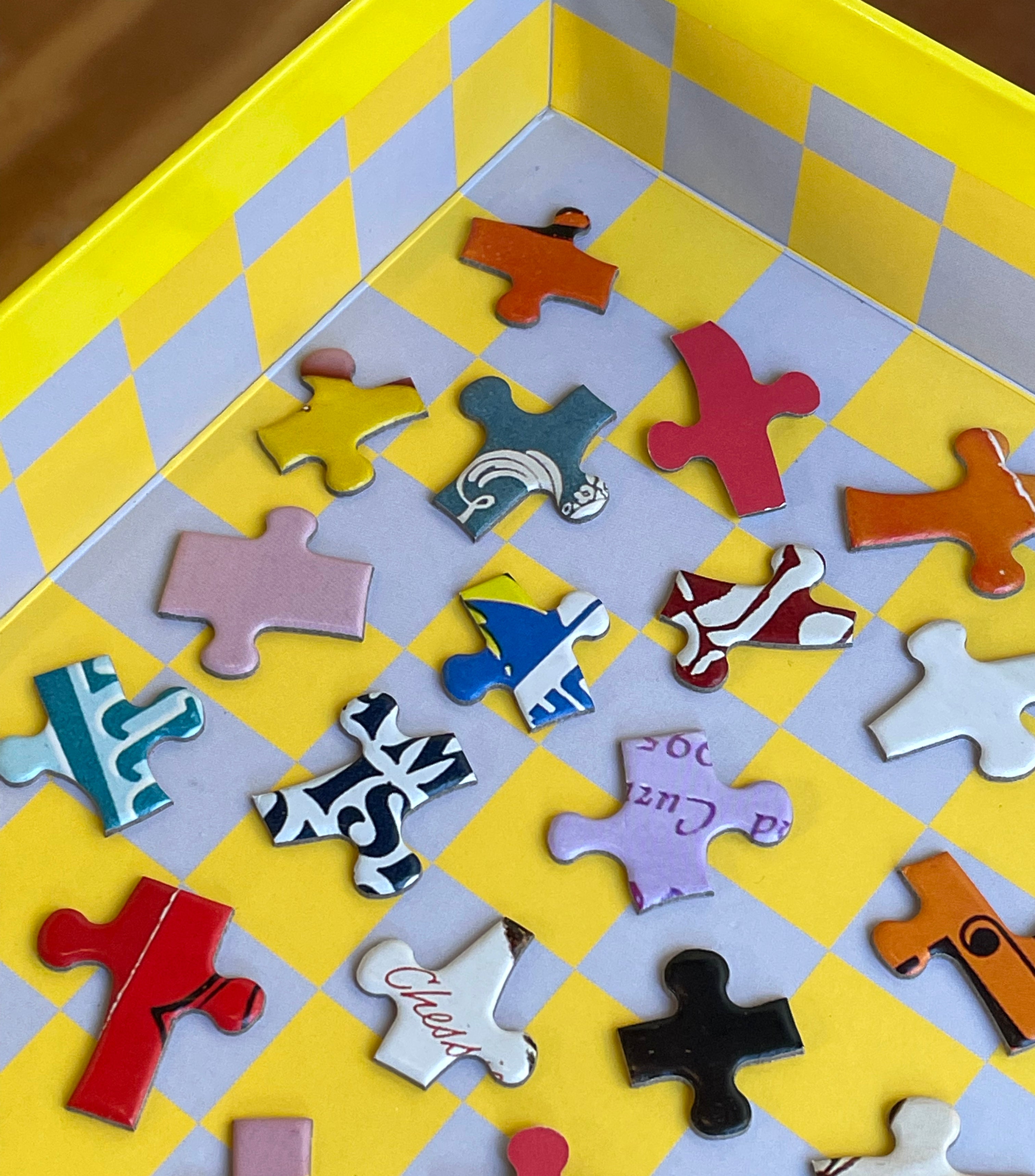 If you've done one of our puzzles you may have noticed these tricky connector pieces - the ones with two tabs and no blanks. We lovingly refer to these as Gemini pieces. The name comes from their two headed shape and their dual nature of either being an edge piece or an inner piece, which makes them kinda tricky! 
Above: A small section of Match Made in Heaven showing the Gemini Pieces
Above: Different examples of Gemini pieces and how they're used both inside and as edge pieces.
This type of connector piece is super common in any random cut puzzle acting as a bridge between two silly shapes. They are super important but agreeably tricky when it comes to building the outside. We recommend pulling any Gemini Pieces with a completely flat edge to the side when sorting out the edges, that way you can try them as you build.
We wanted to give these guys a name so that we could refer to them and their inherently tricky nature. Not unlike Gemini's these pieces have a dual nature, are flexible (moving between edge pieces and interior pieces), clever, resourceful, and "good at fitting in".
Personally we love them, but watch out they will keep you on your toes ;)